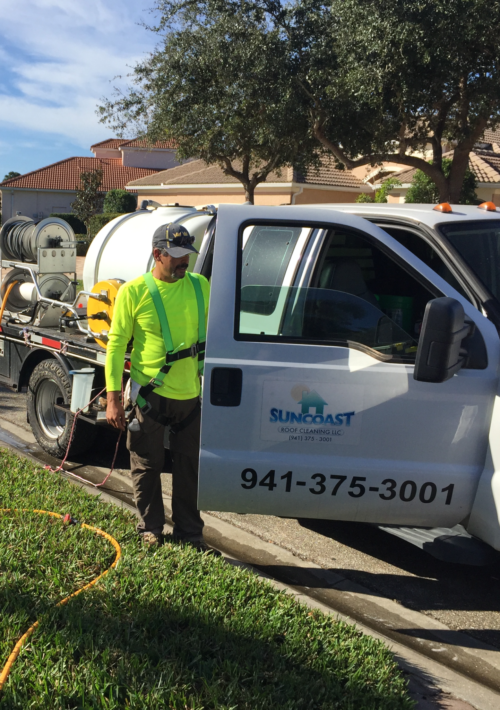 Our vision
We embrace knowledge and we are always willing to share it. We believe that by having a well informed customer adds value to the relationship and it doesn't lower the expectations, when providing a professional service.
Sarasota County
We are based in Nokomis and service all areas of Sarasota County, Florida. We also have customers, that we provide services to in nearby counties, such as in Manatee County, Charlotte County and Lee County.
We have you covered
Suncoast Roof Cleaning, LLC is a registered corporation with the State of Florida. We also hold a Sarasota County Business Tax Receipt, formerly known as a "Business Occupational License".
We also carry a General Liability Insurance, which covers up to three story buildings, but can be increased as needed, it also covers "Care, Custody and Control" (CCC) and we also have workers comp.
Schedule your appointment
Once you contact us, we will schedule an appointment to inspect your property, we will explain the process required to carry out the task.